Lenovo is an extremely renowned brand when talking about laptops. These laptops are sure to have a premium and a very beautiful design. Lenovo laptops are not just good-looking but are also much better in the performance area.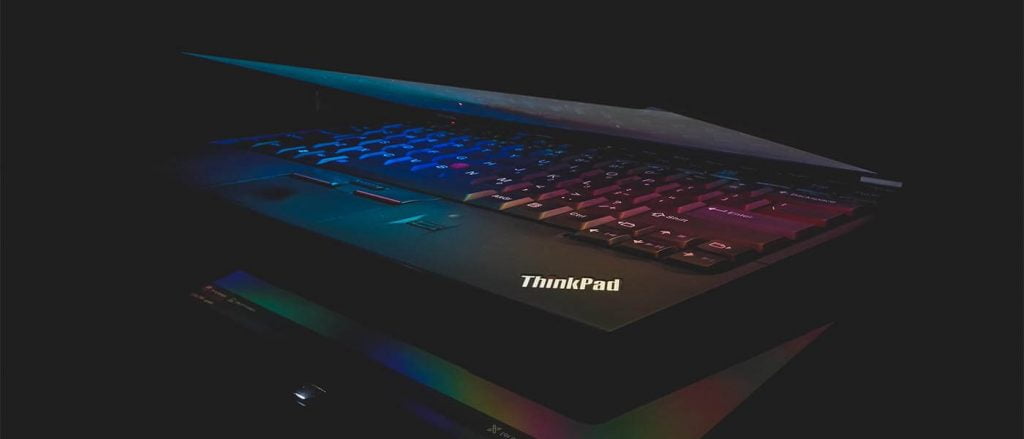 These beautiful-looking laptops sometimes have a problem with the touchpad. Many people face this problem, and they wonder how to enable a touchpad on a Lenovo laptop running on Windows 10? The simplest way is just to download your drivers again. This will mostly cause your touchpad to work perfectly fine again, but if it still doesn't work, I will tell you other ways that could help you solve this problem.
Benefits of the touchpad?
Before starting, I would like to brief you about some of the benefits of a touchpad on a laptop. The touchpad is embedded in the body of a laptop and performs all the tasks which a mouse can perform. Some major advantages of the touchpad are as follows
Touchpad requires less space as it is embedded in the laptop.
You will not have to worry about wires.
It has good portability.
With a little finger movement, you can move the cursor on the screen.
No extra money is required to buy an extra mouse.
No extra mouse pad is required underneath.
You can use it while lying on your blanket.
Why is the touchpad not working?
Lenovo offers great response and a smooth touchpad which gives the user a better experience. This high-quality touchpad sometimes faces some technical issues which cause it to malfunction. So here I will describe to you the main reasons causing the Lenovo laptops touchpad not to work properly.
It may have a conflict with some other external devices.
The drivers might be missing.
There may be some problem with your touchpad.
It may be disabled from the control panel.
Methods to enable touchpad on Lenovo laptops
If your Lenovo laptop's keypad is not working or is locked, you may want to make it work properly. So to do so, I will tell you various methods which could help you enable your touchpad.
Enable the touchpad with keyboard
Lenovo laptops have an innovative idea of enabling and disabling the touchpad with a shortcut key. In cases when a person is watching a movie and doesn't require the touchpad, he can disable it just by pressing the shortcut keys. This amazing feature helps many users who know about it, but for the people who do not know about it, it may cause some problems.
So to enable and disable the touchpad on Lenovo laptops, you just have to press the F6 key while holding the FN key.
Reboot
Sometimes a laptop's keypad might not be working properly, so you can always reboot your laptop so that it might help to clear some bugs, and your touchpad may work properly.
Enable touchpad through the control panel
Have you considered the fact that your keypad might be disabled from settings? Enabling it from settings will help your touchpad to work properly. Here are the following steps which you could follow to unlock your laptop's touchpad from settings.
Open control panel.
Click on the hardware and sounds option.
Now click on the mouse option from it.
Look for the option id it is disabled, enable it.
Update touchpad drivers
The most common reason behind the touchpad not working is outdated drivers. So to make the touchpad work properly, one must update the touchpad drivers. To update the touchpad drivers, follow the following steps
Search device manager in the taskbar.
Double click on the "human interface option."
After that, look for "mice and other pointing devices" options.
Right-click on the "touchpad" and select the "update driver" option.
Note: In case of any error, try to download drivers manually.
Update windows
Sometimes updating windows could also help your touchpad to work. As with new updates, your laptop might get the latest firmware removing all the bugs from your laptop.
Repair your laptop
If any of the methods mentioned above are not helping you fix your problem, you might need your laptop to get repaired. There might be some problem with the laptop's hardware, which is causing the malfunctioning of your touchpad.
Enable touchpad through settings
If your touchpad is stuck and you cannot use it but can use an external mouse, it might be disabled from the settings. So to enable it to go through the following steps.
Open start menu
Look for settings and double-click on them.
In the settings menu, look for devices and click on them.
Now double click on the touchpad option.
Now, if it is turned off, you can turn it on.
How to enable a touchpad without a mouse?
Somehow, if you are stuck with a disabled keyboard touchpad and currently have no external mouse, you can enable your touchpad with just your keypad. To enable it using the keyboard of your laptop, you must follow the following steps.
First, open the windows setting by pressing the window + I key.
Now search for the touchpad in the search bar.
Once done, use arrow keys to turn on and off the touchpad and press enter key.
You can toggle your touchpad on by pressing the space key.
Conclusion
The problematic touchpad of Lenovo is troublesome but is still of high quality. This simple malfunctioning of the touchpad can easily be solved through simple steps. So if you are also having trouble with your Lenovo notebook, this article will help you get rid of it. So read this article and apply steps carefully to enjoy your Lenovo laptop's superb experience.