This is a platform where tech consumers of all experience levels can have a whole range of laptop reviews with all pros and cons. We built a team that is excellent in different fields of computer science, software engineering, and mechanics to provide you with honest opinions. 
We also have ties with the major manufacturers in the laptop industry along with years of product experience with our team. It is an incredible fusion to help you choose the best laptops for your needs, from office work to gaming, we have reviewed it all.
Vision
We want to provide our readers with the latest information on laptops. We want to make tech knowledge in all aspects accessible in one place along with how to make the most out of it.
Mission
Our mission is to help the buyers make the best decisions about laptops.
Why Us?
We have a team of professionals and tech geeks who are passionate about their work. We have set standards on which we review our products, hands-on. Our team has computer engineers, programmers, software designers, and technical mechanics that test every feature and then write about it.
How We Test What We Review?
Every laptop is different in some features but most of them are the same. We compare the laptops based on certain features and uses. We do a market test by having the laptops in the same environment and running the same tests on them in our studio. If somehow the product is not available, we do deep market research to come up with plausible results.
Owner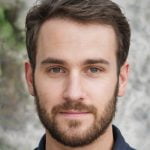 Micheal Hall is the founder of this website. He is a computer engineer and a firm believer in making computer language easy to understand.
He also contributes his Artificial Intelligence and hardware design expertise to our blogs. His vision is to make computing accessible to all.
Meet Our Team
"Alone we can do so little; together we can do so much." – 
Creation of Laptops Fact is not impossible without the team here at Laptops Fact! 
And here they are: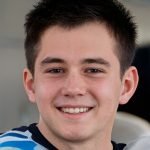 James Ridge is an expert in all things gaming. He writes on this website as a gaming geek, equally proficient in hardware and software.
Also, he works as a technical manager at a gaming center. He believes in gaming as a career and wants to make it mainstream.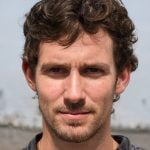 Anthony Mark is a Computer Hardware Technician in shining armor. He is an IT expert in hardware product designs and removing any software bugs.
He contributes detailed guidelines about common computer issues on our website.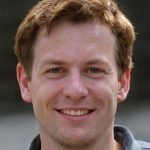 Ryan Miles is a Team Leader in the electronics department at Target.
He shares his years of hands-on experience with handling laptops. He is proficient in reviewing, comparing, and recommending awesome laptops in all categories.
Vincent Chase is a tech lover, who is in the tech business as well.
He has spent his life in New York and is an ardent supporter of the good use of technology. His reviews are unbiased and based on experience.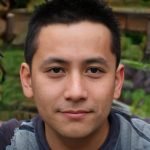 Myles Diego is an SEO expert and deals with all the technical aspects of this website.
He is a professional Software Engineer with the know-how in marketing to keep an eye on trends. Also, he writes about useful SEO tips from time to time.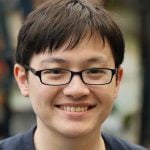 Rick Tyler is our Head Web Developer from Seattle. He is a Software Engineer and chose web development as his forte.
He is passionate about innovative web designs and interactive user experience.