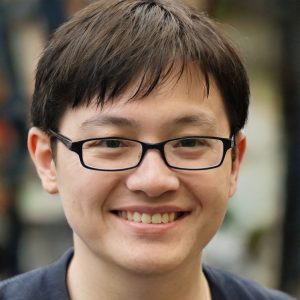 Intro 
Hi,
I am Rick Tyler and I am a Website Developer. It is cliche but I haven't worked a day because I enjoy web development a lot. Building something is always fun and scary too. But I always aim to deliver the user experience any website can offer.
Educational Background
I have a degree in Software Engineering from Portland State University, Oregon. After graduation, I did a job for a while as an application developer, but it wasn't my cup of tea. So, now I am a full-time web developer operating in Seattle.
Interest
I tried various fields of computer science before landing on web development. So, it is my favorite. Apart from this, I try to improve my graphics design game.
Expertise
I am good at network security configuration, web design, and server-side scripting. Also, I am a badass at reviewing any website in a short time. However, I am still learning to perfect my UI/ UX skills.
Hobbies
I make digital doodles on weekends or whenever I have downtime. I also have a YouTube channel where I upload process videos of my doodles. This also gives me certain ideas about web designing.
Vision
I want to make websites accessible to all users. My vision is to make various versions of websites that are easy and fast for people in far-off areas.
Reason to Contribute
I came across an amazing team who are into computers just as I am. Also, I could experiment and try new things in web development here. I feel this is the best thing about this website. To know more about whole team click here or visit our site Home Page.