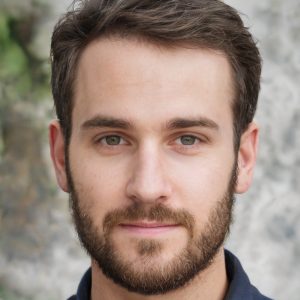 Intro
Hi, 
I am a computer engineer and the founder of this website. In the modern world, knowing algorithms is no less than magic. For me, creating whole new computer systems was exciting. So, I feel like a translator bringing the binary and human world together.
Educational Qualification
I have a bachelor's degree in Computer Engineering from Washington State University. This degree allowed me to observe the binary world of computers, and how it works. I am also a believer in lifelong learning and often do online courses to improve my skills.
Interests
I love to design and maintain computer software and hardware. Computers are my first love, and so I learned the languages of my beloved, like JavaScript. C++, and Python. Also, I am interested in the machine learning domain of Artificial Intelligence.
Expertise
Often, I am a jack of all trades, but one thing that I have put years into is hardware design. Along with this, I can boast to be the Sherlock Holmes in predicting the outputs of machine learning.
Experience
I have been designing different computers for at least 5 years now. Furthermore, I am experimenting with machine language for 3 years. I have also worked with Micron Technology, Idaho for 2 years as a Computer Engineer.
Hobbies
Gardening is one of the most generic hobbies, but my grandpa instilled this love of nature in me. After spending most of my time behind screens, growing vegetables, flowers and a few fruits seems refreshing.
Vision
I want to make understanding how computers work easy for all. 
Reason to Contribute to the Website
When I was at college, finding information regarding computer design and structure, and altering software was a hit or miss. I often had to search a lot before landing somewhere useful. This website is an authentic source that gives me the freedom to share my knowledge in an accessible way. To know more about whole team click here or visit our site Home Page.