Console games are very popular, and many people want them to play. Some games are exclusively launched every year for PS3 and other consoles, which even a PC user wants to play. So, it's not; he just has to remove the thought of playing the game just because he doesn't have a PS3 or another console.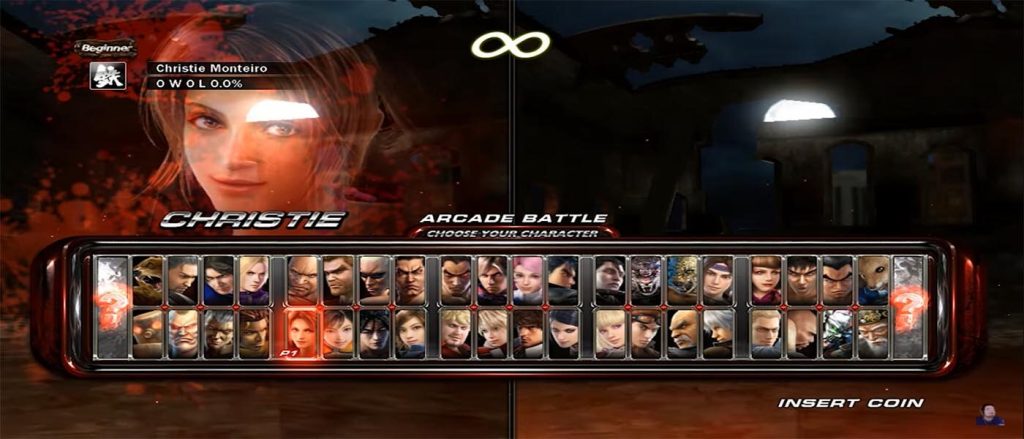 So, how to play ps3 games on a laptop or PC? It is simple just to visit online websites and download a suitable emulator that could help you download heavy PS3 games onto your laptop and help you enjoy the beautiful gaming experience.
Best Emulators for pc to run PS3 games
Emulator helps the user to his favorite PS3 game on Pc. The quality of the game is greatly dependent on the emulator being used. So to ensure that you have a wonderful experience with your PS3 games on a pc, I have enlisted some of the best emulators which could help you enjoy games of their best quality. So let's get started.
Undoubtedly due to its vast support for games of not only PS3 but also other devices like PS1, PS2, Nintendo, etc. This is a complete emulator which provides a wonderful gaming experience on a Pc. The overall quality of the game is much better than other emulators available in the market.
With all the qualities mentioned above, what makes it the most popular is its availability as it can be downloaded for android devices, Linux OS, and even for MacBook.
RPCS3 is definitely among the top emulators when playing PS3 games on a pc. This emulator is not just any emulator which is launched and then forgotten, but this emulator is still developing. This makes it the best performing free emulator out in the market. The game quality is very great, and even the sound is superb.
Requirements
To download the RPCS3 emulator, your PC must have the following requirements.
3 GB RAM.
Window1 7 SP1, window 8.1, or window 10.
Open GL 4.3.
Microsoft Visual C++ 2015.
A GPU to support open GL 4.3.
ESX Emulator
Unlike another emulator, it doesn't support games for multiple platforms but can only run PS3 games. This doesn't keep it back from other emulators as it can run most of the PS3 games at the best graphics at which a game can be played on the emulator. It also allows the users to attach the controller to play the games.
System requirements
The ESX PS3 emulator runs PS3 games on PC and is of great graphic quality. Thus, it requires a system with powerful specs. So the system must have the following minimum specs to run this amazing emulator.
Windows 7 or higher operating system.
AMD 8-core processor or Intel's 3.2 GHz processor.
2 GB RAM.
Radeon HD 787 or NVIDIA GTX 660.
How to install an emulator on a laptop?
To install his favorite games exclusive for PS3 on laptops, a person should first get a suitable emulator. And RPCS3 is a famous and free emulator that could help you play PS3 games on your laptop. To get this emulator installed on your laptop, follow the following steps
First, open your browser.
Go to the official website of RPCS3.
Look for the download option and click on it.
After downloading, open the zip file from the download folder.
Extract the file to a specified folder.
Now look for the rpcs3.exe file and double click on it.
Note: There is no installation required for the RPCS3 emulator.
Benefits of playing PS3 games on a laptop
The PS3 games are very much addictive and are fun to play, making them almost irresistible to play. So in case you have to travel to someplace for a longer period, you will miss your game. Carrying a PS3 to every place is not possible as you also have to carry its big LCD. Thus by installing the emulator on your laptop, you can play the games anytime you want.
How to run PS3 games on a laptop?
Once the emulator is installed, running your favorite PS3 game is very simple. Just follow the following steps.
Step 1: Download the ISO file of any game you want to play from the torrent.
Step 2: Run the downloaded emulator.
Step 3: In the emulator look for an open option and click on it.
Step 4: Select the load option from a new set of options that appeared on your screen.
Step 5: Provides the path to the ISO file of the game.
Step 6: Once done, select OK.
Step 7: Now, your game will run on your laptop.
Best PS3 games on PC
Now it's been over a decade since PlayStation 3 was released, so almost all the games which could be played on PS3 are now bootable on PC. The emulators nowadays can run almost every game released on the PS3, but the overall quality of the games will surely decrease. Here I will enlist some of the most popular PS3 games still being played on a PC or a laptop through an emulator.
God of war 1.
God of war 2.
Tekken 6.
Spider-man edge of time.
MGS peace walker HD.
Shadow of the colossus.
Silent hill downpour.
Skate 3.
Mass Effect 2.
Call of Duty modern warfare
Conclusion
Now play your favorite PS3 games on your laptop or PC without having to wait for its PC version to launch. Install the emulator of your choice, download the game, and enjoy the experience. If you do not know what emulator to use? How to install the emulator? Or, how to run PS3 games using an emulator? Then most probably, you have missed this article. Read it carefully so that all your queries are answered.