Is your gaming spirit in search of a reliable Gaming laptop to spice up your gaming experience? If yes, then MSI laptops are a perfect choice to invest in.
Undoubtedly, gaming laptops are a bit pricey. So, a bit of homework before buying can save you from ending up with the wrong laptop. Note down all the required specs for your favorite latest games. Dive in to explore the world of MSI computers. If you want to get the overview of our full detailed post about all the laptop brands click here.
About MSI Company
MSI is known for manufacturing the best and most reliable laptops. The brand marked its presence in one of the five best and leading laptop brands.
The company focused on hitting the benchmark of excellence by incorporating remarkable improvements in gaming laptops. Moreover, its expansion in the selection and reconfiguration of the flagship laptops' designs marked the beginning of excellence and perfection.
The downsizing of Sony, the electronic company, in 1985 was the beginning of the MSI world because the jobless employees, Jeans Huang, Henry Lu, Joseph Hsu, Frank Lin, and Kenny Yu, came together for the establishment of Micro-Star International in 1986.
Their engineering experiences amused the world with their Gaming laptops and eSports.
In the '90s
MSI began its Zhonge Plant I in 1997. It emerged as a public company in 1998 on the TAIEX (Taipei Stock Exchange).
In the 2000s
MSI computers established Shenzhen Co. Ltd in 2000, and MSI Electronics Co. Ltd came into being in Kunshan in 2001. Furthermore, MSI began its European Logistics in 2002 in the Netherlands.
The company banged the laptops world with the Mega PC in 2003. It was a computer hybrid that had a former's resemblance with computer connectors (desktop) at its rear. 2008 highlighted the company as one of the leading 20 Taiwan global brands.
It did not stop here and marked its excellence of top 100 brands of Taiwan among the reputable 500 brands in 2011. Taiwan Excellence awarded the company in 2013 for 15 successful consecutive years.
Laptop magazine ranked it as the 4th best brand of laptop in 2015. Nevertheless, the band left its footprint of excellence by becoming the biggest supplier of gaming laptops globally. In 2017, it hunted for the talented and outstanding eSports Team under its sponsorship program, Join the Dragon.
It had a partnership with Mustek in 2017 and ESL in 2018. Once again, the Laptop Mag came into the limelight in 2018 as the leading gaming brand.
Design
When it comes to MSI design, you can see that each of their laptop lines comes up with eye-enchanting and smooth looks.
You cannot simply ignore the revamping of its elaborate and bulky-looking gaming tanks into bold and sleek, and contemporary designs shoved with a 99.9Whr battery. However, the GS and WS series depict the beauty and appeal to the users. But the Prestige series fulfills the needs of professionals.
There is something more behind its success!
MSI came up with Accidental damage protection in its laptops. Not to forget that it is the only company that offers such an outstanding feature.
Innovation
MSI holds great pride in serving the gaming world with the best gaming laptops. Indeed, it strikes the world with a diversified range of workstations and consumer laptops as well.
The TSA-approved 99.9 Whr battery is perfect to accompany you on your flights. MSI stand ahead of its competitors due to:
First LED display (mini size) on the Creator models
Flagship models with refresh rate displays of 300Hz with 3ms response time
Smooth gameplay loaded with speedy displays quenched the gamers' thirst for innovation.
Support & Warranty
MSI support and warranty need a bit of enhancement. Web services and online customer services are not user-friendly and a bit time-consuming as well. However, it worked efficiently and effectively on Twitter.
Besides shipping costs, the company provides a one-year warranty for accidental repairs for damages (one time only).
Ratings
Are you still dubious about the MSI ratings? MSI grabbed a fair share of customers' interest and attention. MSI has Apple as its tough competitor, but it tries hard to bang the other market segment with innovation. Apart from gaming computers, it is progressing towards the professional world.
There is something more to it!
The MSI brand ranks itself as the editor's choice in the laptop mag. Yet, it has an average rating of 3.5 out of 5.
MSI Current Releases & Happenings
MSI is always ready to treat and surprise its customers with its innovative technology. It never remains behind its competitors. Here you go with its current updates:
Compatibility with Windows 11- July 2021
Creator Z16- 24th June 2021
RTX 30 Gaming Laptop series- 14th January 2021
Raider Dragon Tiamat Edition GE76- 14th January 2021
3 Top Ground-Breaking MSI Laptops
Our team reviewed and picked three of its outstanding laptops. Note them down as your next must-to-buy laptops for outstanding performance.
GS66 Stealth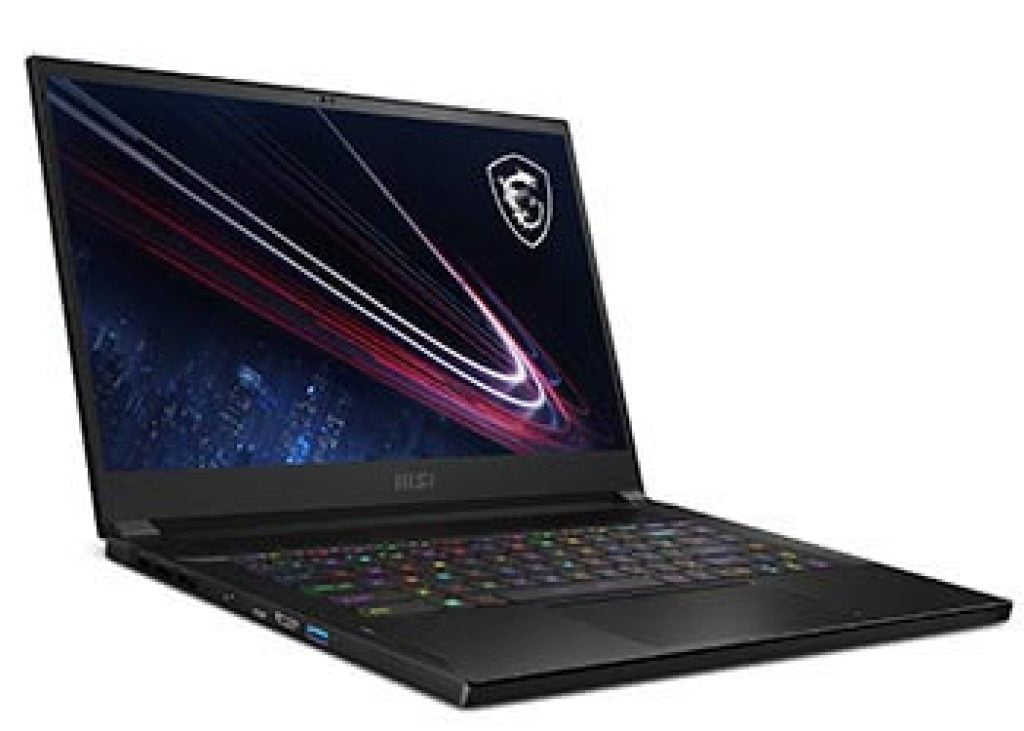 It is a complete package for gamers who wish for aesthetic pleasure as well. The company loaded the chip with a powerful NVIDIA RTX 3080 GPU with loads of improved features. The core i7 processor lets you be a multitasker on this laptop without any fail.
Specification
| | |
| --- | --- |
| Processor | Core i9-10980HK |
| Processor Clock Speed | 2.6 – 5.0GHz or 2.4 – 5.3GHz |
| Ram | 64GB MAX |
| Cache Range | 12MB or 16MB |
---
MSI GE66 Raider
Get yourself another beast-like performing laptop with an incredible cooling system. Keep on playing without the fear of heating your gaming laptop. When it comes to MSI, nothing can beat up its gaming experience.
It comes up with a high-end graphics performance that makes it great for the latest gaming. It works well for heavy work such as video editing, graphic designing, or business work!
| | |
| --- | --- |
| Processor | Up to 11th Gen Intel Core i7 |
| Processor Clock Speed | 5.30 GHz |
| Ram | 16 GB |
| Cache Range | 24 MB |
---
Conclusion
In a nutshell, MSI laptops are an absolute treat and package for gamers. MSI excels in enhancing the gaming experience with its remarkable designs, innovative features, and warranty.
However, a slight improvement in its customer service can let it beat its competitors. MSI is emerging in the professional world as well.