Whether you're a student, business owner, digital nomad, or just a person who likes to carry around his workstation wherever and whenever he wants, it's a no-brainer that a laptop is a must-have essential of your life that your work takes a breath on it.
Regarding this, when you step out to pick a budget laptop, laptop for meetings, or for any other profession, numerous laptops from various brands pop up, which ends up confusing you, RIGHT?
If that sounds familiar to you, then keep reading till the end; this article will answer all of your questions that have been bothering you for so long!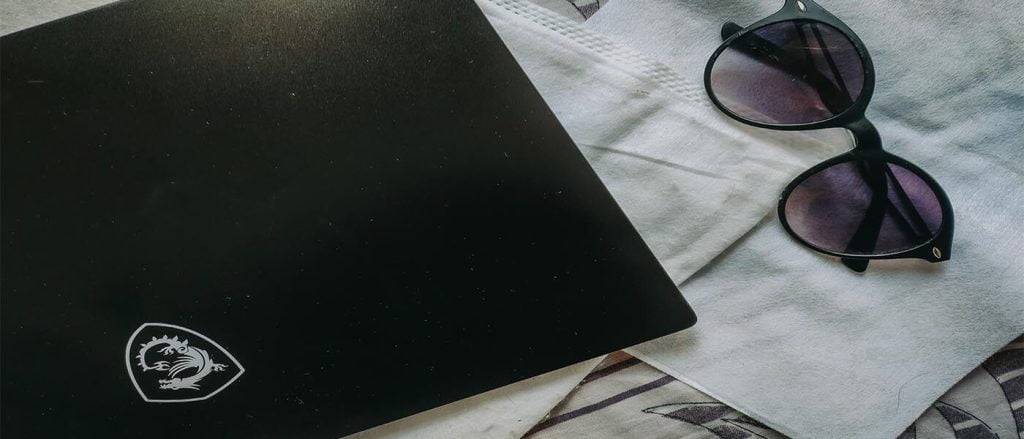 The 10 Best Laptop Brands to Choose Your Laptop | Review, Pros & Cons
After personally trying and testifying, following we've reviewed the 10 best laptop brands (along with their pros & cons) below:
1.  Dell | Lightweight, Ultra-Portable & Budget Friendly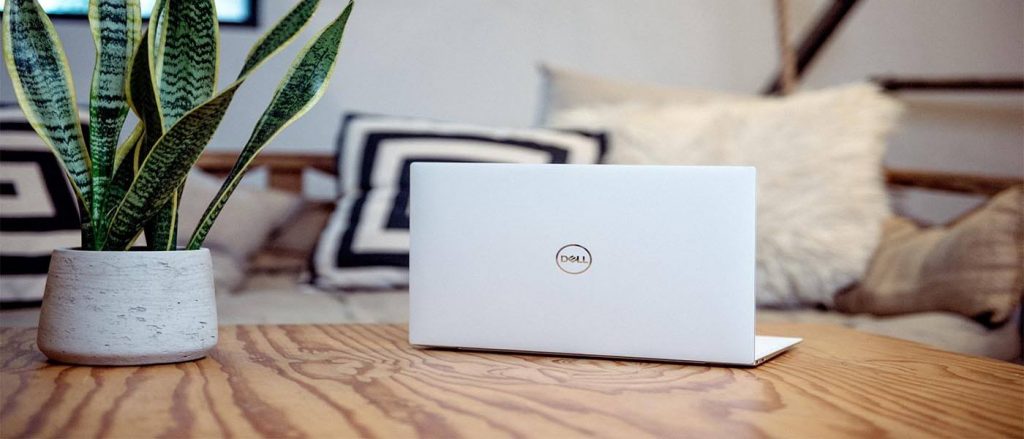 Dell is a laptop manufacturing company known for its affordable laptop machines. However, when it comes to design and built material quality and functionality, no one can take the place of Dell laptop workhorses.
They have laptops for both: budget and non-budget buyers.
While offering lightweight laptops to bring ease to the table for students, business owners, commuters, and digital nomads who love to carry around their machines, Dell doesn't disappoint their buyers at all.
Dell's Inspiron, XPS, and Alienware are their topmost excellent laptop range in our team's sight.
No doubt, Inspiron is an excellent lineup for budget buyers, whereas XPS is the perfect choice for high-end laptop users.
(Gamers can solace their gaming soul with Dell's Alienware laptop range!)
In short, Dell is a perfect Windows laptop brand that primarily includes all of the excellent features such as a touchscreen, powerful microprocessors, lasting battery timing, and last but not least backlit keyboards.
We found the only plain design that can be a bummer for some people to an extent. You can also read our detailed guide about Dell laptops.
2.  HP | Slim Convertibles, AMOLED Screens + High-End Laptops!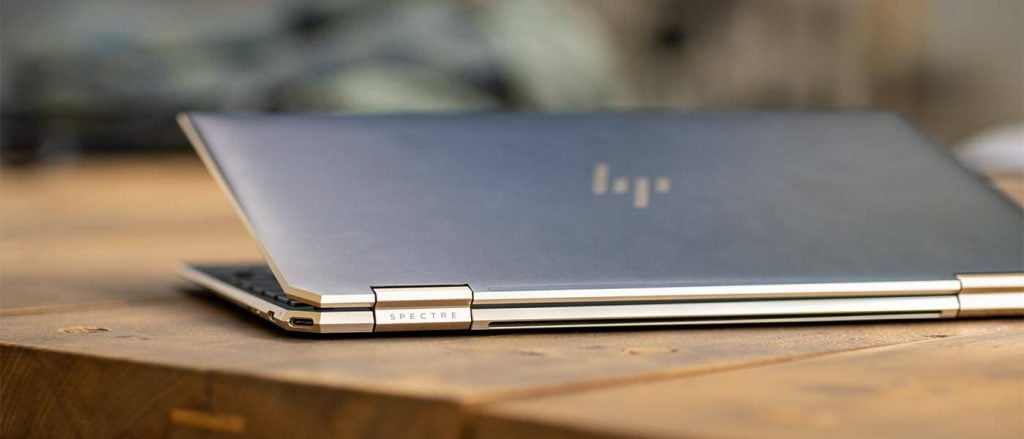 HP (a.k.a Hewlett-Packard!) is a world-class computer manufacturer and software development company with a hefty customer base all across the globe.
Hp wrecked the market with its excellent gaming rigs; they also offer a range of laptops that come with AMOLED screens that are exceptional for their work.
While offering convertibles and a fanless laptop range, you can also see gaming-centric laptops, detachable 2-in-1s, just-basic notebooks, and high-performance power workhorses in their product range.
HP is also known for providing great value for high-end workhorses, which you can find in HP Spectre, HP Omen, and ZBook laptop lineups.
HP Spectre and HP Envy are the notebook series that stole our team's attention as they came up with eye-catchy sleek, sexy, and seductive designs. You can also read our detailed guide about hp laptops.
Some noteworthy HP laptop ranges are Pavilion, Chromebook, ProBook, and last but not least, Elitebook. And Yes, our team tested and found that HP is an all-rounder when it comes to (3+ years) warranty and customer support! We found the only plain design that can be a bummer for some people to an extent.
3. Lenovo | Student, Business & Gaming Centric Laptops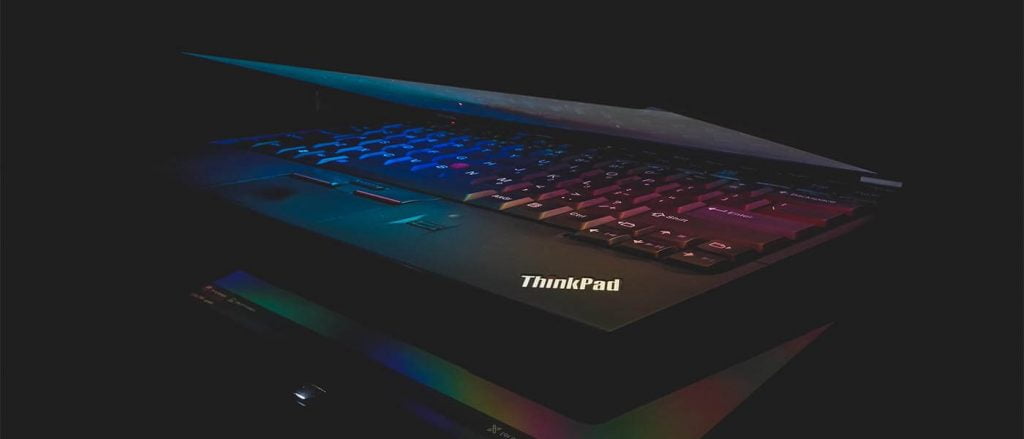 We're here with Lenovo in our list, too — Yeah, we're reviewing that premium student, business, and gaming-centric laptop brand!
Lenovo is a China-based company focused on manufacturing and delivering unbeatable computers all across the globe. They are offering laptops for diverse purposes such as business, gaming, and learning.
Lenovo's Thinkpad and Ideapad are the topmost laptop lineup known for powerful business machines for business-centric users. Despite this, Lenovo's Yoga & Flex series are also an excellent option for portable-seeking users.
With excellence in battery timing, they are also exceptional in graphics keyboard, touchpads, display, and last but not least, audio quality.
It has an excellent customer support system that amazed our team. They have a dedicated tech support department for each of their gadget problems.
Lenovo also has the physical tech to serve their customers the best of the best by providing a valid warranty over a range of products. You can also read our detailed guide about Lenovo laptops.
4.  Apple | Sleek Design + Display, Excellent Build Quality, and Boosts Your Class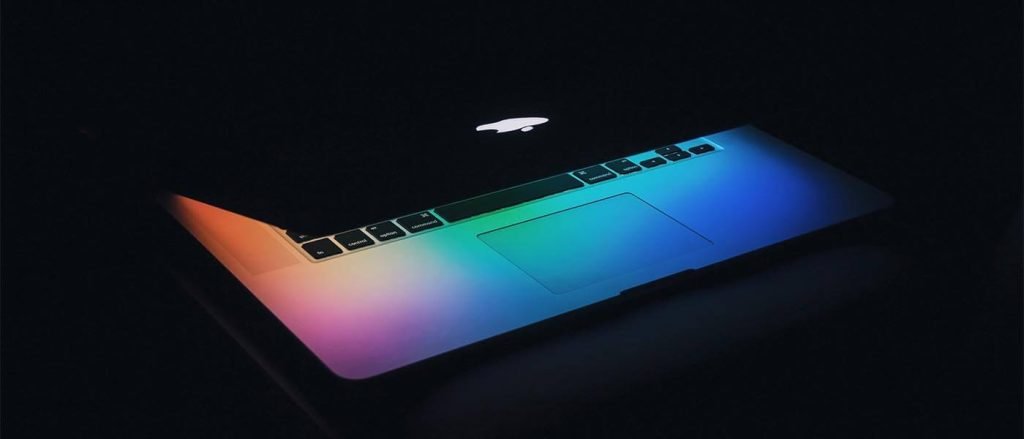 At last, we have another famous brand in our list that is popular among the masses worldwide, just because of its sensual design, a highly eye-enchanting trademark of Apple's logo, and exceptional build quality.
Apple (a.k.a Apple Computer, inc.) is a company known for manufacturing laptops, tablets, phones, and computers into the market integrated with one of its kind operating systems, known as macOS.
(macOS for Macs and laptops, whereas iOS for touch devices!)
Want to feel relaxed, supremacy, and superior while hanging out with your friends? Then Apple is the luxury brand that can do it all for you.
Apple is not just known for its premium class; it offers easy-to-use interference that even a non-tech person can easily interact with.
Thinking, why?
It's because Apple's OS is somewhat free from errors and designed to bring ease into its users' life.
MacBook Pro and MacBook Air are notebooks that received massive praise all around the world.
After seeing their unbeatable 24/7 customer service (via calls, emails, and live chat!), our team agreed to say that Apple is a reliable brand for laptops!
5.  Acer | Affordable Yet Extensive Laptop Lineup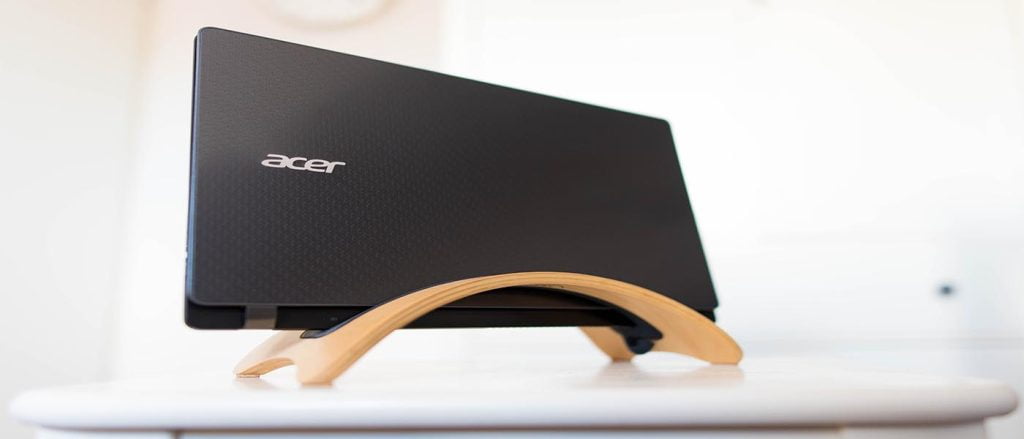 Here we're with another well-known laptop brand on our list. Acer is a Taiwan-based computer-manufacturing organization that mainly manufactures laptops, PCs, and convertibles that people buy all across the globe.
The plus point our team loved is that they offer an extensive range of laptops: from budget buyers to high-budget customers, from gaming enthusiasts to work-centric buffs, they have a treat for each type of customer.
Acer's laptops offer great value and excellent battery timing, which make your purchase secure and beneficial. While providing lots of specifications and superior performance, it's jaw-dropping that they are not tagged with high prices at all.
Even Acer's Chromebooks are starting somewhere from $150. That's a holy grail for budget buyers.
Despite this, they also have a dedicated laptop line for gaming known as Acer Predator, Acer Nitro 5, and Acer Nitro 7. You can also read our detailed guide about Acer laptops.
Acer is also excellent at customer care service, where you can talk with their representatives over live chat, email, or even call. You can also reach out to them at their physical customer care centers.
6.  ASUS | Attractive Design at Budget-Friendly Devices
If budget is your topmost concern, then ASUS is the brand that suits your needs because it is known for manufacturing the most affordable yet attractive laptops in the market.
Specifically, ASUS Chromebooks are what fits the budget buyer's pocket with no problem at all.
Though earlier, ASUS wasn't that much popular among people across the globe. However, they hit the level of recognition this decade just because of their highly affordable and attractive laptops.
Our team finds out that the ASUS Zenbook 13 laptop has a beautiful design, lasting battery timing, and a 1080p screen that a person can desire.
It's a no-brainer that when it comes to affordable laptops, ASUS comes over the top of all of the other brands such as Dell, HP, Apple, Microsoft, etc.
Even their most budget workhorse provides excellent value, including an HD display, 4+ hours of battery performance, and excellent built material for under $300. This means you can own a laptop on a tight budget!
ASUS also satisfies gaming-craving souls with its ROG series. The TUF series of laptop ranges is made specifically for business enthusiasts.
After buying an ASUS laptop, you contact their team for tech support through a call, live chat, and email.
With accidental or spill protection on plenty of their devices, ASUS provides excellent customer service through their physical customer help-centric centers with no hassle at all.
7.  MSI | High-End Gaming Rigs, Excellent Built-Quality & Powerful Processor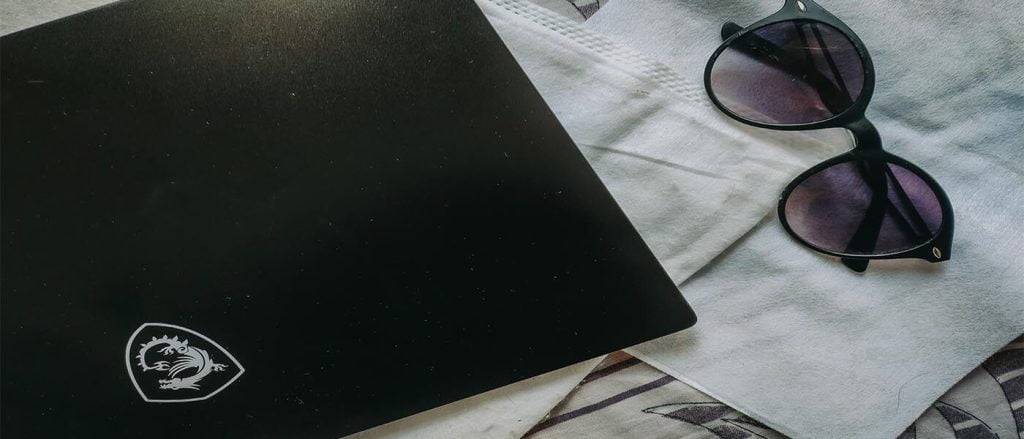 MSI (a.k.a Microsoft Installer) is a gaming-centric brand known across the globe for its high-end laptops, notebook PCs, Desktop PCs, motherboards, and graphic cards.
Helping gamers play high-quality graphical games since 1986, MSI is the attention hub of all gaming souls worldwide. Needless to say that all MSI laptops are high-quality gaming-centric laptops with high-performance features tagged with high prices.
(Not for budget buyers, though!)
MSI's GS65 Stealth Thin, PS63 Modern, and last but not least, GP73 Leopard are what we found all-rounder robust gaming rigs.
Another plus point we all found out is that MSI is always up to developing attractive and innovative laptop designs and no doubt they always nailed it on point. You can also read our detailed guide about MSI laptops.
Almost all MSI's notebooks are integrated with high-end hardware, graphic cards, and high-performance microprocessors, making it an unbeatable gaming-centric laptop brand.
The only one turn-off point our team detected was their tech support. MSI has to accept that they need to enhance and make it available 24/7 for their customer convenience.
8.  Samsung | High-Performance Gaming Laptops & Slim Design
We're pretty sure that you've heard the Samsung name in your life for at least one time. It's because Samsung is a worldwide famous Korean company known for manufacturing and introducing innovative electronics into the world.
From smartphones, laptops, and tablets to TVs and refrigerators, Samsung has produced pretty much other devices that you name it; they have it in their product range.
With all that, if we talk about its laptop devices, it doesn't have a lot of people chasing to fill their buckets.
Thinking that Samsung is a big brand, why don't most people prefer their laptops?
Alas, poor battery and classic (honest to say Stone Age!) design are areas that step back most of the customers in seconds!
That doesn't mean that they don't manufacture a quality laptop range. Samsung's Gaming laptops are top-notch and our team likes the most.
Furthermore, Samsung's Galaxy Book, Notebook Odyssey, Notebook Flash, and lastly Notebook 9 are the laptop range that caught our team's attention.
(Forgot to mention Samsung's Chromebooks above, though!)
Here, we would like to mention 2 of Samsung's laptops that are popular around the globe for their exceptional specs and ultra-slim design, and those are ATIV Book 9 Pro and ATIV Book 9 PLUS.
If you face any issue with your laptop, you can call and resolve your problem by talking with their attentive representative. You can share your issue over chat or even by email too!
You see it happen because Samsung has established its worldwide tech support centers for excellent customer care service.