Have you ever had the urge to curse your memory? I certainly have, mostly when I am unable to access my laptop because I forget its password. The anger and frustration are almost unbearable. Most people install new windows on their laptops, which may cause them to lose some important files, pictures, and documents.
If you are among those who do not have a great memory to remember their password, I can help you get around it and access your Dell laptop without requiring a password. Here are the following methods you could apply to access your Dell Inspiron laptop.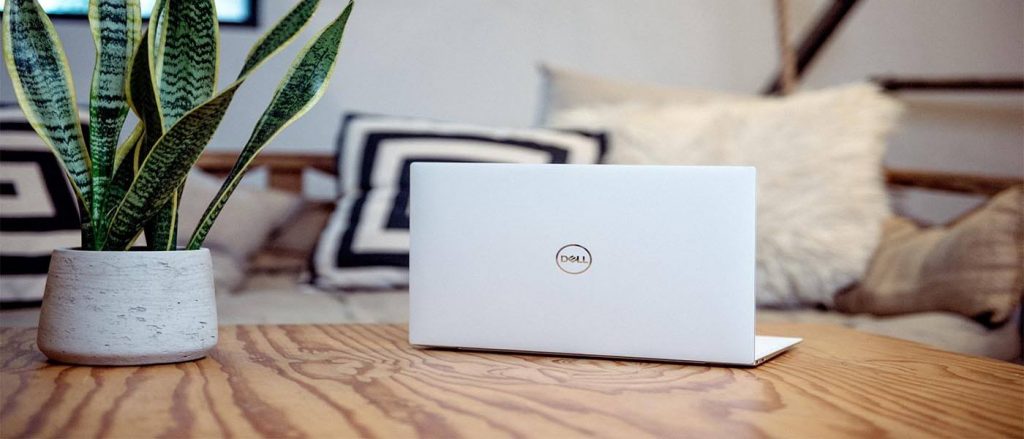 Method 1 using Microsoft account
The easiest and an effective method to access your files and documents without requiring a password is through a Microsoft account. The only thing it needs is the windows 10 operating system, which most people have, and connect their laptop to a Microsoft account. If you have both, follow these simple steps to reset your password.
Get another laptop or pc and go to Microsoft to recover your account web page.
Login to your Microsoft account on that device.
Click on the reset password option and change your password.
Click on ok; then, you will get an option through which method you want to receive the code.
Select the appropriate method and click ok.
Once you receive the code, enter it in the box and click Ok.
Method 2 using password reset disk
The reset disk is the disk that came with your laptop; it contains all the necessary information about the laptop. So, in case you forgot your password, then you can just use the reset disk to change your password easily. Look for the reset disk and follow these steps to reset your laptop's password.
Turn on your laptop, and it will ask you for a password.
Since you forget your password, type anything and press enter.
Then, it will prompt an incorrect password and click on the reset password option.
Insert the reset disk now and click on next.
Select the reset disk in the drop-down menu.
Once the disk is selected, click next.
It will ask you to enter a new password.
Once you have entered the password, click next.
Now restart the laptop and log in with your new password.
Method 3 using a bootable flash drive
If the above methods are not applicable for any reason, you can use a simple bootable flash drive and reset your laptop's password through these simple steps.
Make a bootable flash drive for Windows 10.
Insert that flash drive into your laptop.
Restart your laptop.
Keep pressing the F2 key to open the boot menu of Dell laptops.
Select the removable disk option from the boot menu and press enter.
Now select the language which you understand from the list.
Look for the repair computer option and click on it.
After that, click on troubleshoot.
Select an advanced option and then click on the command prompt.
Once the command prompt is open, look for the installation drive.
Now type cd windows and press enter
Then type cd system32, and again press enter.
By typing ren utliman.exe utilman_bak.exe, rename utility manager.
Then copy cmd.exe utilman.exe.
Now type quit and press enter
Now restart your laptop and click on ease on access.
Now type control userpasswords2 and press enter.
Select your username and reset your password.
Now restart and log in with your new password.
Method 4 using the installation disk
If you do not have your reset disk and have also not connected your laptop to a Microsoft account, what happens to you? It's simple; you can just use the installation disk instead and reset your dell Inspiron password. I'll guide you to get through it through these simple steps.
Insert the installation disk in your laptop and boot it.
Keep pressing the F12 key until the boot menu shows on the screen.
Select the appropriate booting option and press enter.
Before starting the installation, replace the magnify.exe with cmd.exe.
The login page will appear; click on magnify.
Now change your previous password from there.
Also, type your real user name instead of username and press Enter.
Once done, all the steps restart your laptop.
Now you do not require any password to log in to your laptop.
Method 5 ALT+CTRL+DELETE
Whenever the window is installed, the hidden administrator account is created. That account is not visible on the login screen, but it could be accessed to reset the password. The following steps may help you to reset your Dell Inspiron laptops password.
Restart your laptop in safe mode.
When windows start, press the F8 key to make the admin account appear on the login screen.
Now press the ALT, CTRL, and Delete keys simultaneously.
A set of options will appear on the screen.
Choose the switch user option.
Enter administrator as a user name and make sure to leave the password space empty.
Once done, press enter.
Your laptop will start. Now go to settings and reset your password.
Method 6 restore your device.
The last method to unlock your Dell Inspiron is through factory resetting it. I recommend you to use it as your last option as this will completely wipe out all the data on your laptop. If you still want to do it, I'll tell you how to do it; just follow these steps.
Boot up your laptop.
Once you are at the login screen, look for the Power icon and click on it
Hold shift and then right-click on the restart option.
The system will restart, and a new window screen will appear.
Click on the troubleshoot option.
Look for the reset your pc option and click on it.
Once done, you will get two choices to remove everything or keep my files.
Select the one which you want.
The laptop will undergo a restoration process.
Once the process is complete, your password issue will be long gone.
Conclusion
The loss of data due to a small memory problem of not remembering passwords is now history. There are now methods that could help you reset your password and log in to your laptop without losing your precious data. If you have the Dell Inspiron laptop, then you can reset your password easily with any of the methods mentioned above that suits you.